Odyssey Memorial
Chapter 410 was instrumental in the formation and funding of the New Smyrna Odyssey Memorial which honors the first Greek settlers in North America. The project became a AHEPA National Project and was dedicated in 2004.
Opportunities still existing to purchase commemorative granite bricks which are part of this living memorial. You can download the Odyssey Donation form to place your order.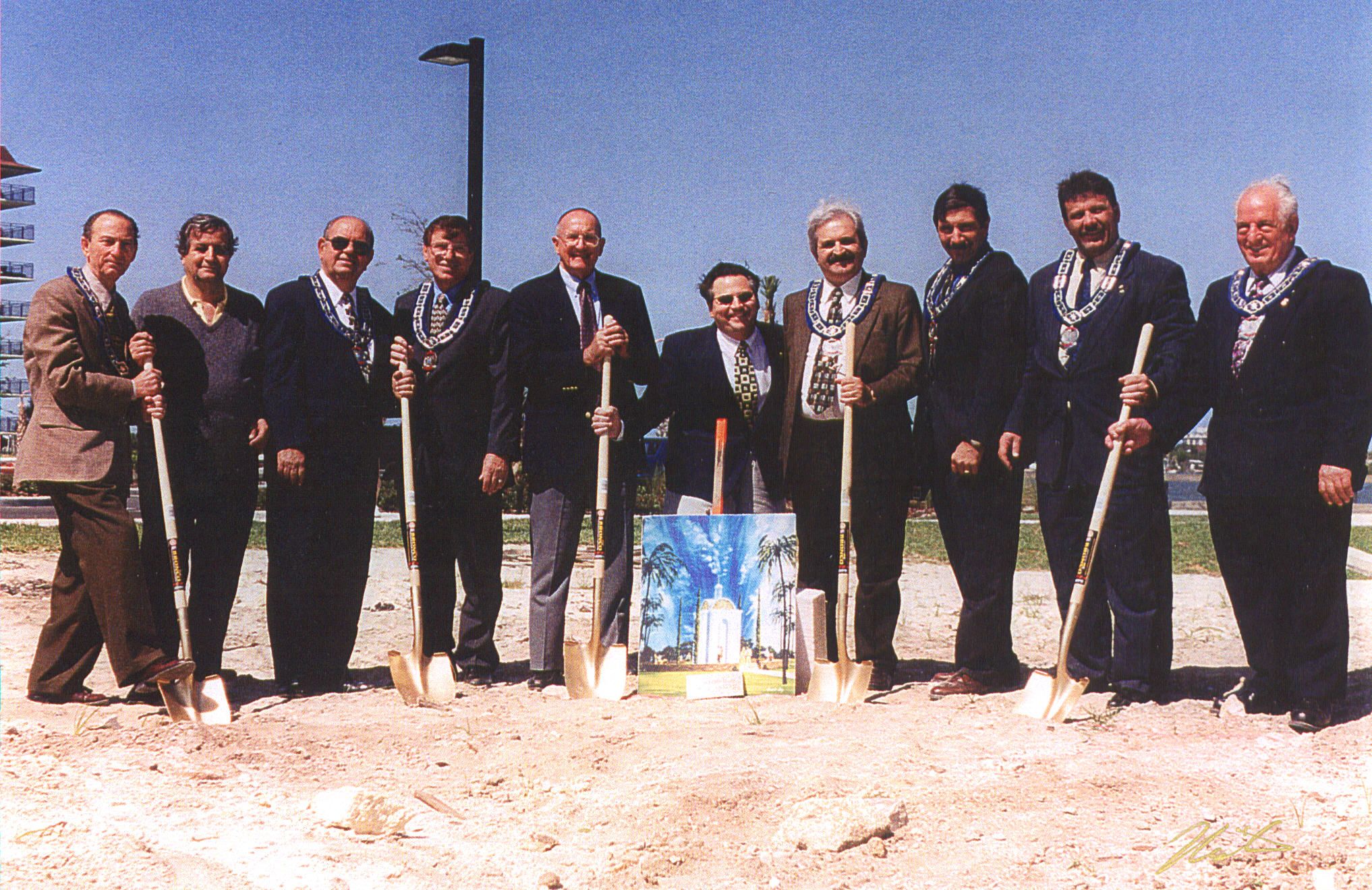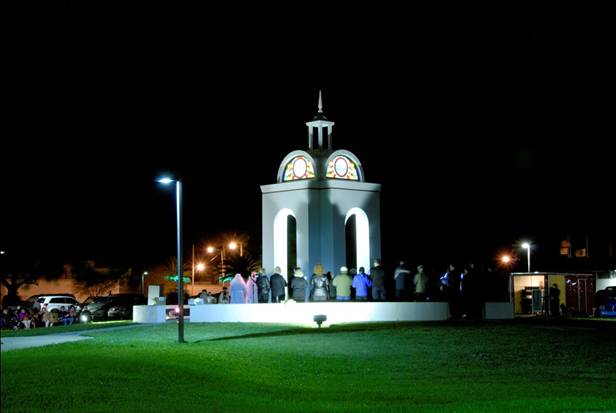 New Smyrna Odyssey History
1768 - 1777
The Story of New Smyrna's first immigrants is one of hardship, endurance and survival by a group of religious colonists of several nationalities who came to the new world seeking freedom and a better life. After Spain ceded Florida to the British in 1763, the British offered large land grants to encourage colonization.
Dr. Andrew Turnbull, Sir William Duncan and Sir Richard Temple formed a partnership agreement April 2, 1767 securing land grants of 20,000 acres each. This venture would become the largest British attempt at colonization in the new world. It was named after the City of Smyrna, Asia Minor, the birthplace of Dr. Turnbull's beautiful Grecian wife, Maria Gracia.
Dr. Turnbull recruited 1403 Colonists - Greek, Corsican, Italian and Minorcans - who pledged up to 10 years labor for passage and land grants in New Smyrna.
Having buried the 148 Colonists they lost during the three month voyage from Mahon, Minorca in March 1768, the Colonists arrived to find preparations for 500, instead of the 1,255 who survived. Everything was in short supply. Food was rationed as the Colonists were barely a month away from starvation.
The colonists began the hard labor of building huts, digging wells and creating miles of irrigation and drainage canals in the swampland. The mosquitoes were merciless. Death was a daily occurrence; 450 were dead by the end of the first year.
After their arrival, the colonists sensed they had been deceived. A rebellion involving the Greek and Italian colonists erupted August 19, 1768. After the three day uprising was subdued, a trial was held in St. Augustine by Governor James Grant for three of the leaders. Found guilty, two were hung by the third, who was pardoned for serving as executioner.
The Colony, established for monetary benefit, not for philanthropic or religious purposes, proved to be a clash of colonial politics which involved people of different languages, religious beliefs and cultures. Under the guidance of Father Camps and Reverend Frazier, who baptized, married and buried them, the Colonists' religious faith allowed them to endure and survive.
In April 1777, ninety colonists led by Francisco Pellicer walked to St. Augustine and gave Governor Tonyn depositions of cruelty, ill-treatment and murder by the overseers. They were freed from their indentures and within a month 600 more deserted en masse to St. Augustine.
Over time they became merchants, fishermen, and farmers. Although the New Smyrna colony failed, the colonists endured.
They Survived!
Compiled by: T.C. Wilder
Joann Sikes
Gary Luther